Second Helpings "Re-branding"
Second Helpings is such an iconic Indianapolis organization, that they were not ready for a total re-brand. However, they did need a more consistent visual presence. There were no set brand colors, no fonts used across the board, not even a common email signature for all employees.
I began with research into the existing brand sentiment: analyzing online reviews, surveys, and interviews with stakeholders to determine the key brand elements that Second Helpings has established. This was distilled into a brand personality that was then reflected in chosen brand colors, fonts, tone, and style. The brand book that I created to guide this process is below.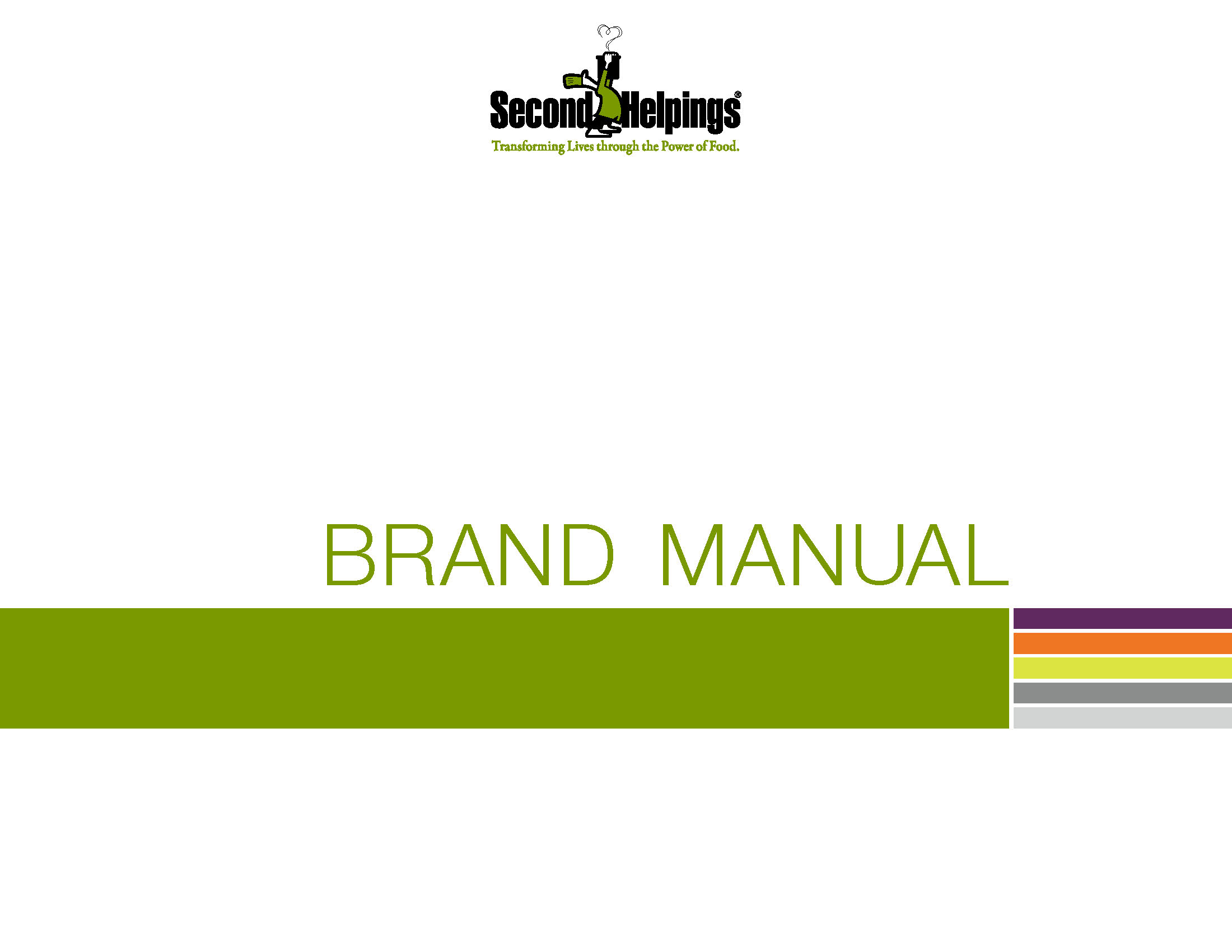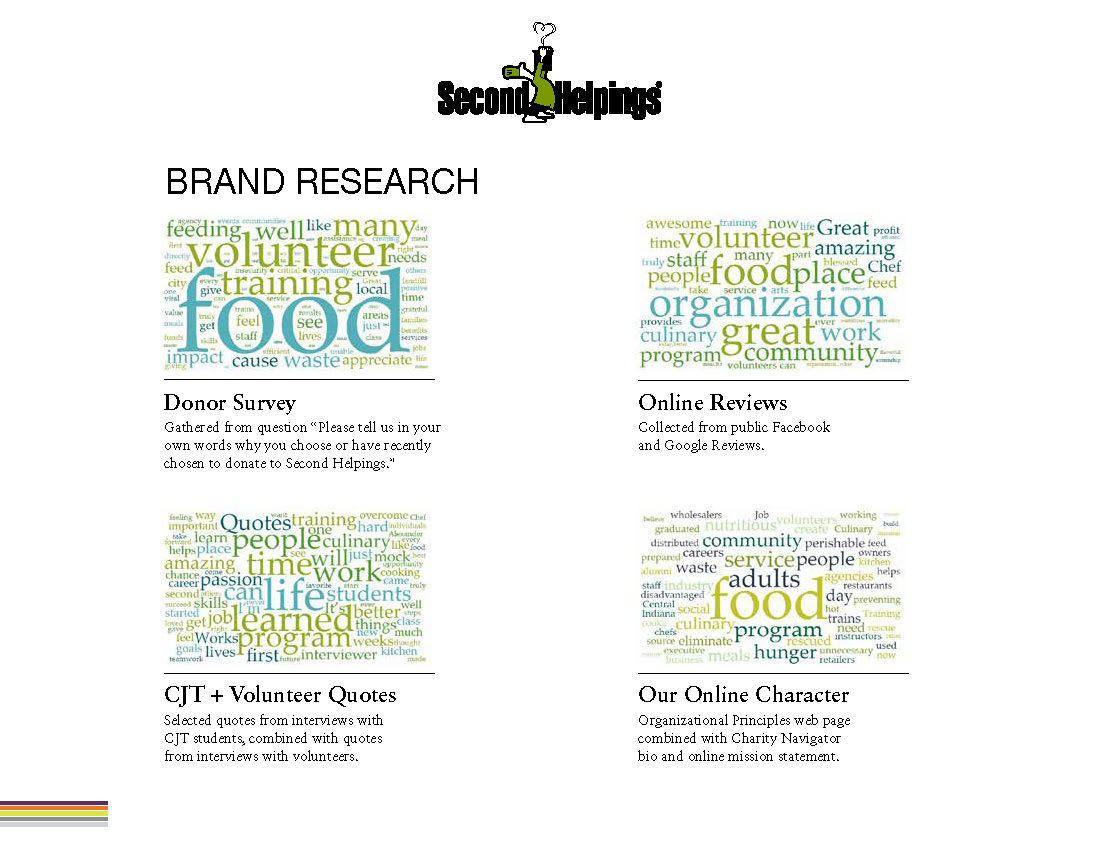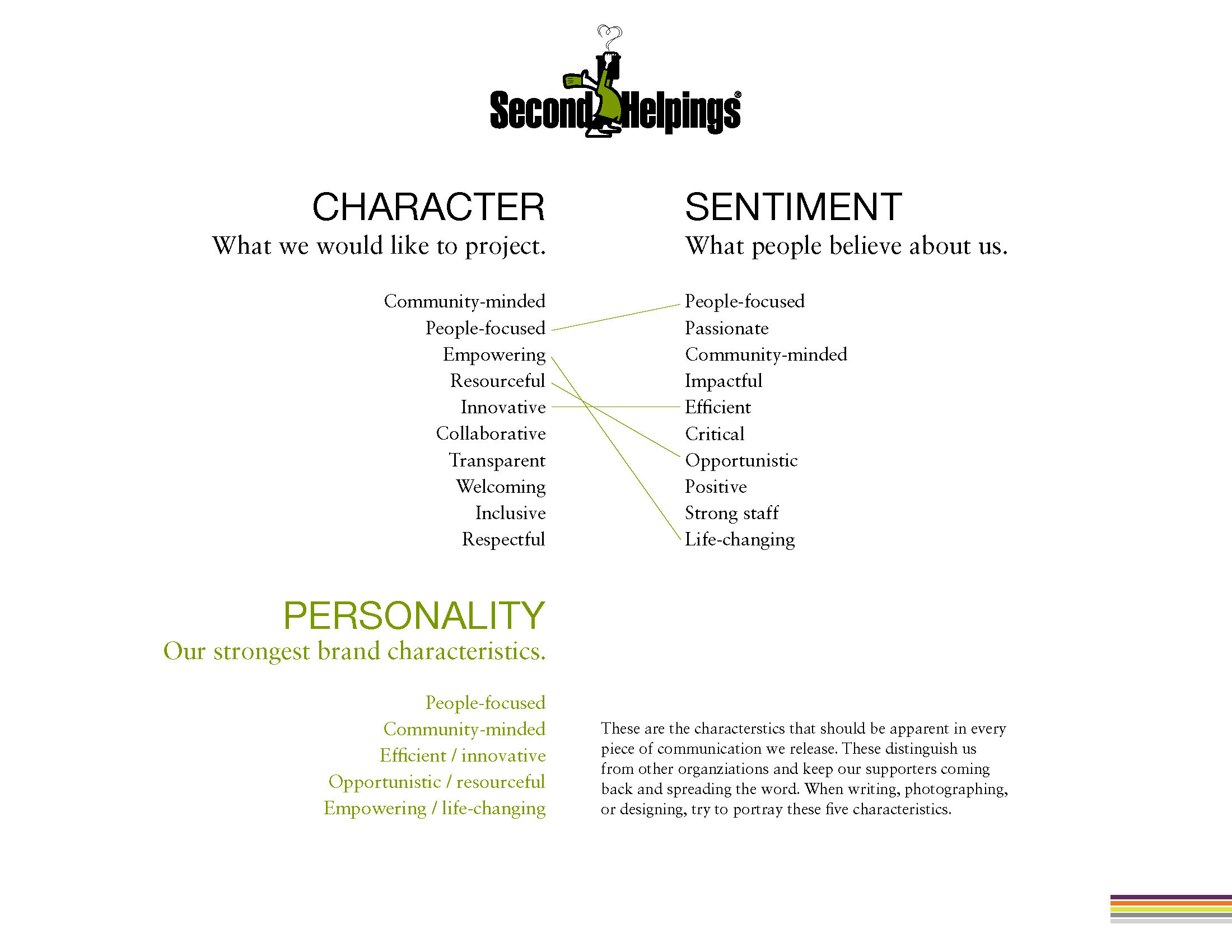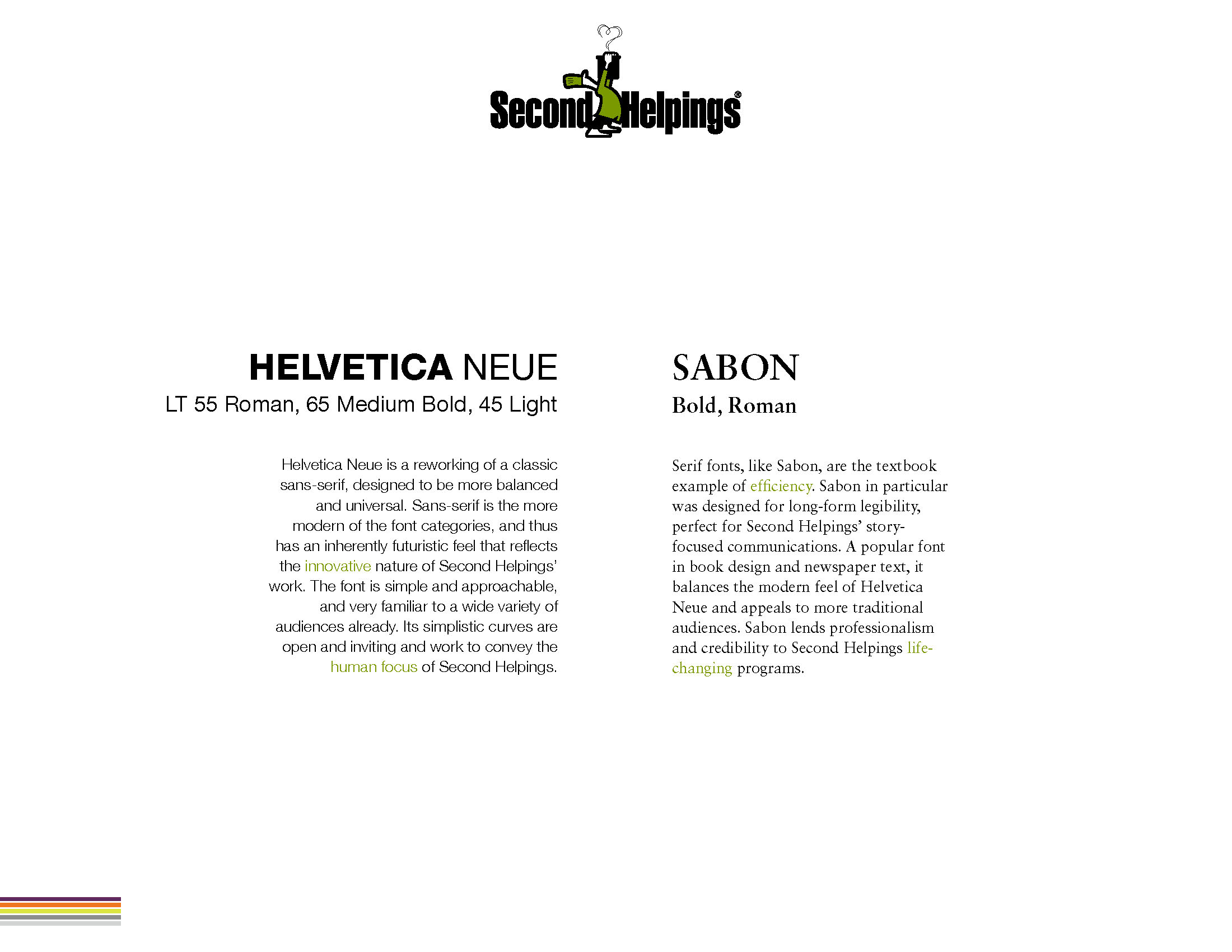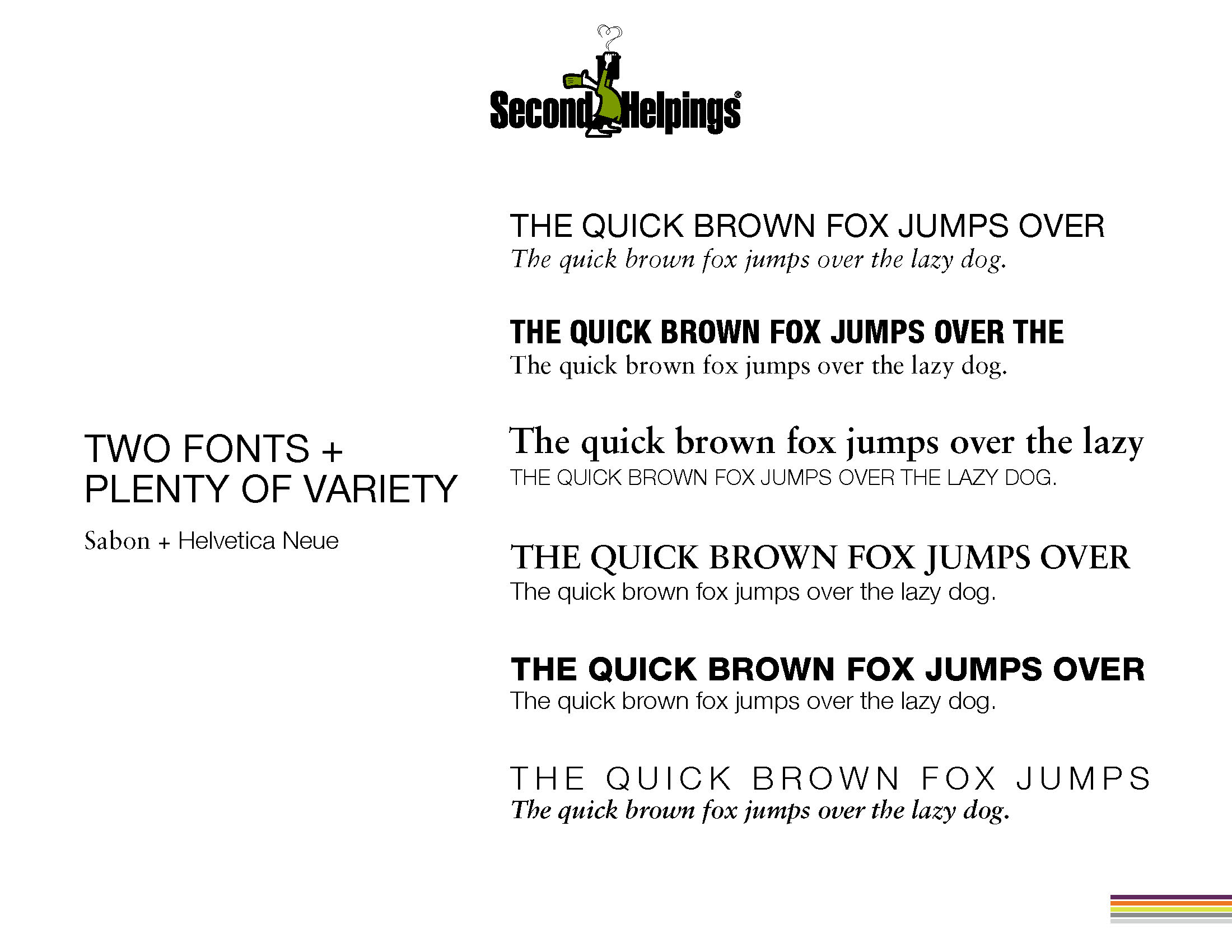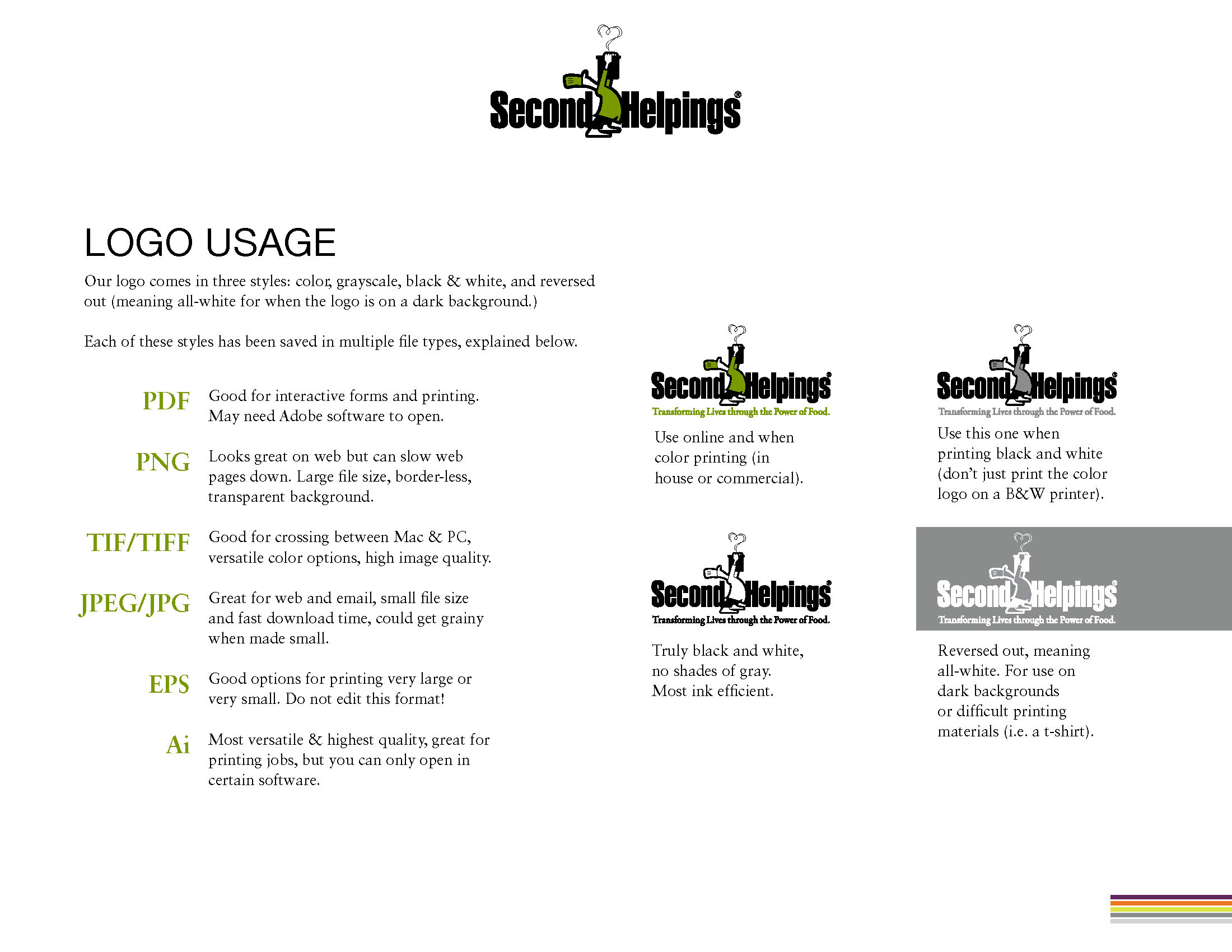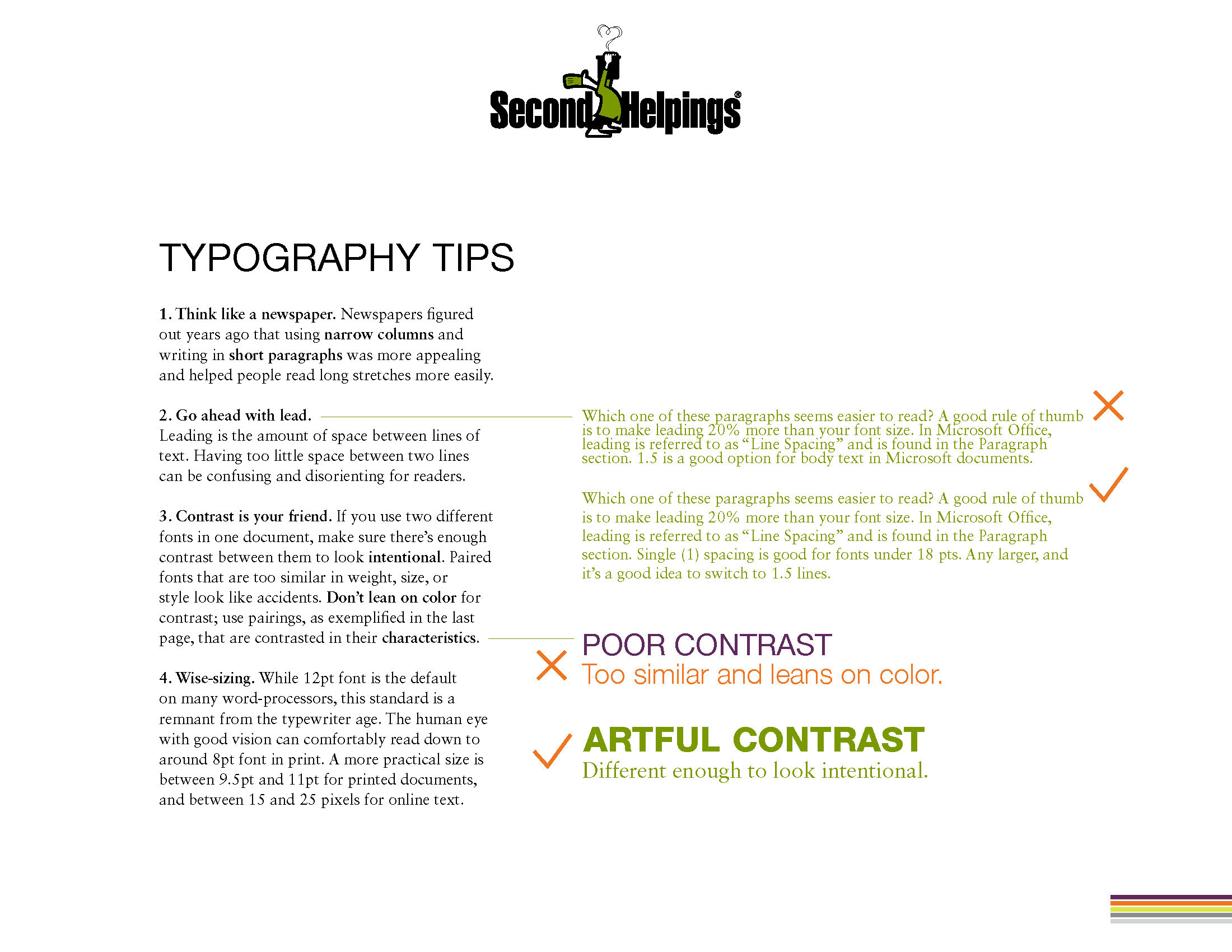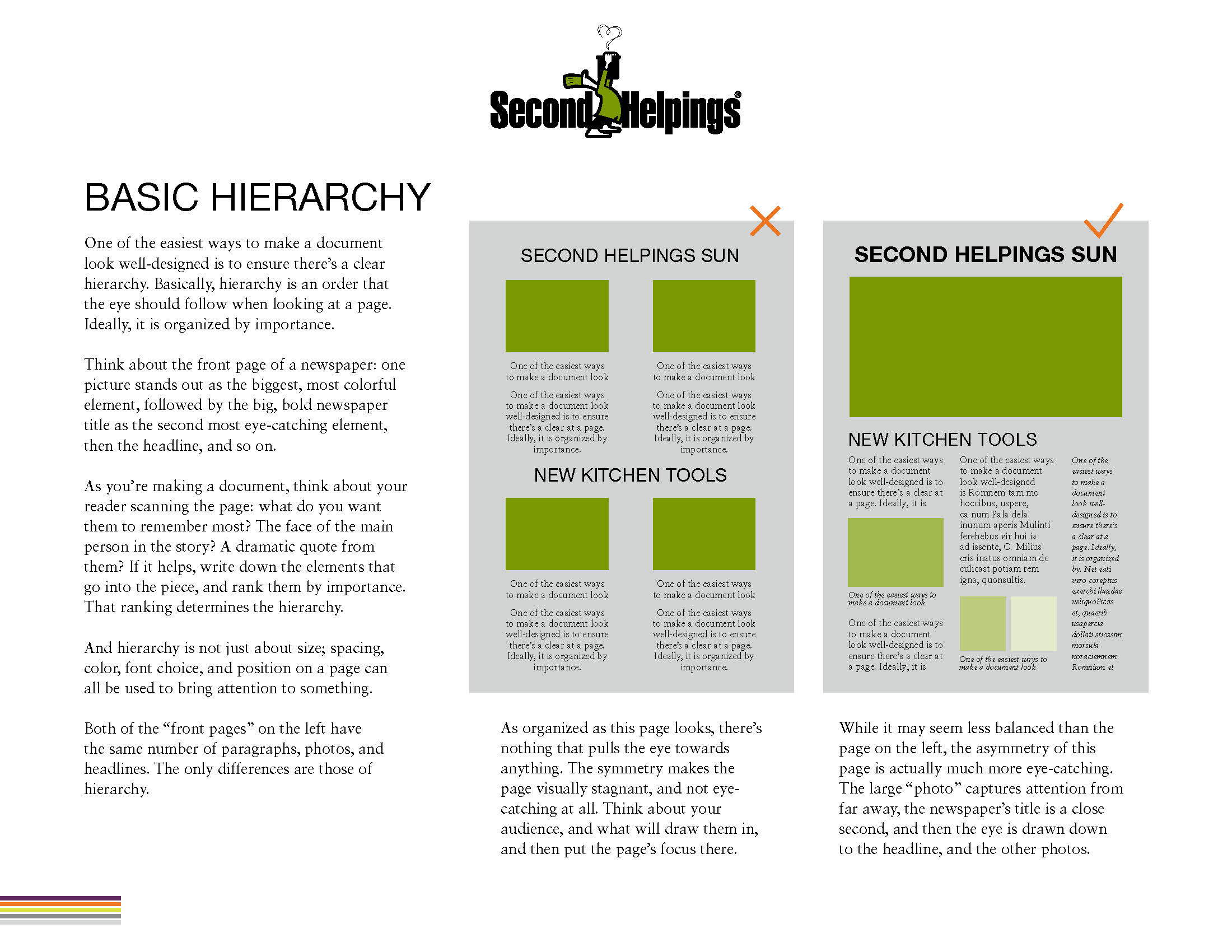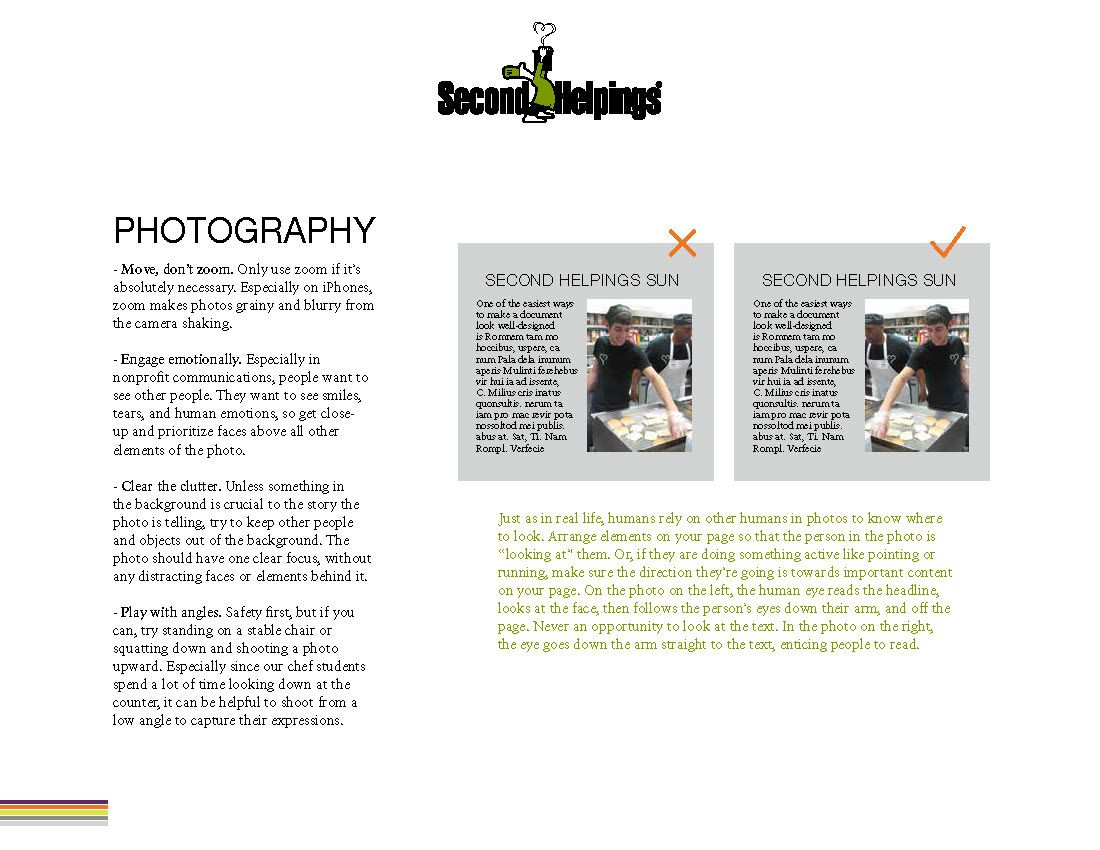 To make things as seamless as possible for the staff, I created Microsoft Office and Outlook templates with font and color presets based on the new branding so that anyone in the office could easily create a document that adheres to the new standards. After the Brand Manual was approved by the Board and Development Committees, I met with each employee to show them how to use the templates, explain why we were "re-branding," answer questions, and show them how easy it can be to reflect the new brand standards.