Corks & Forks 2018
As part of the Second Helpings development team, I was able to lead signage creation for the organization's largest fundraiser Corks & Forks. Attracting nearly 800 people to the Bankers Life Fieldhouse, this event required corporate solicitation, engaging mission touch-points, and clean, clear signage. Below are pieces I created for the event, including the gala program, V.I.P. invitations, volunteer name badges, mission signage and signage for each chef.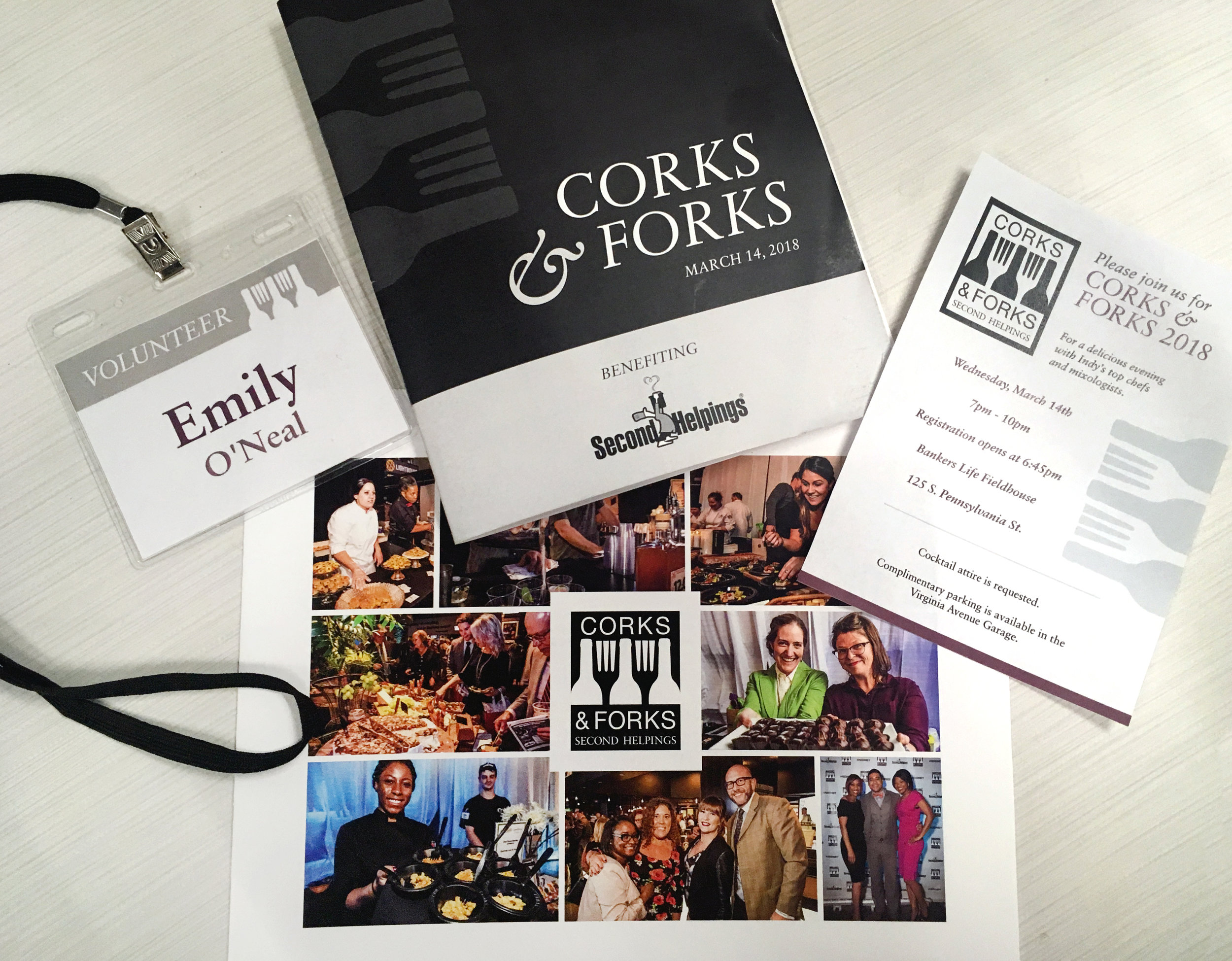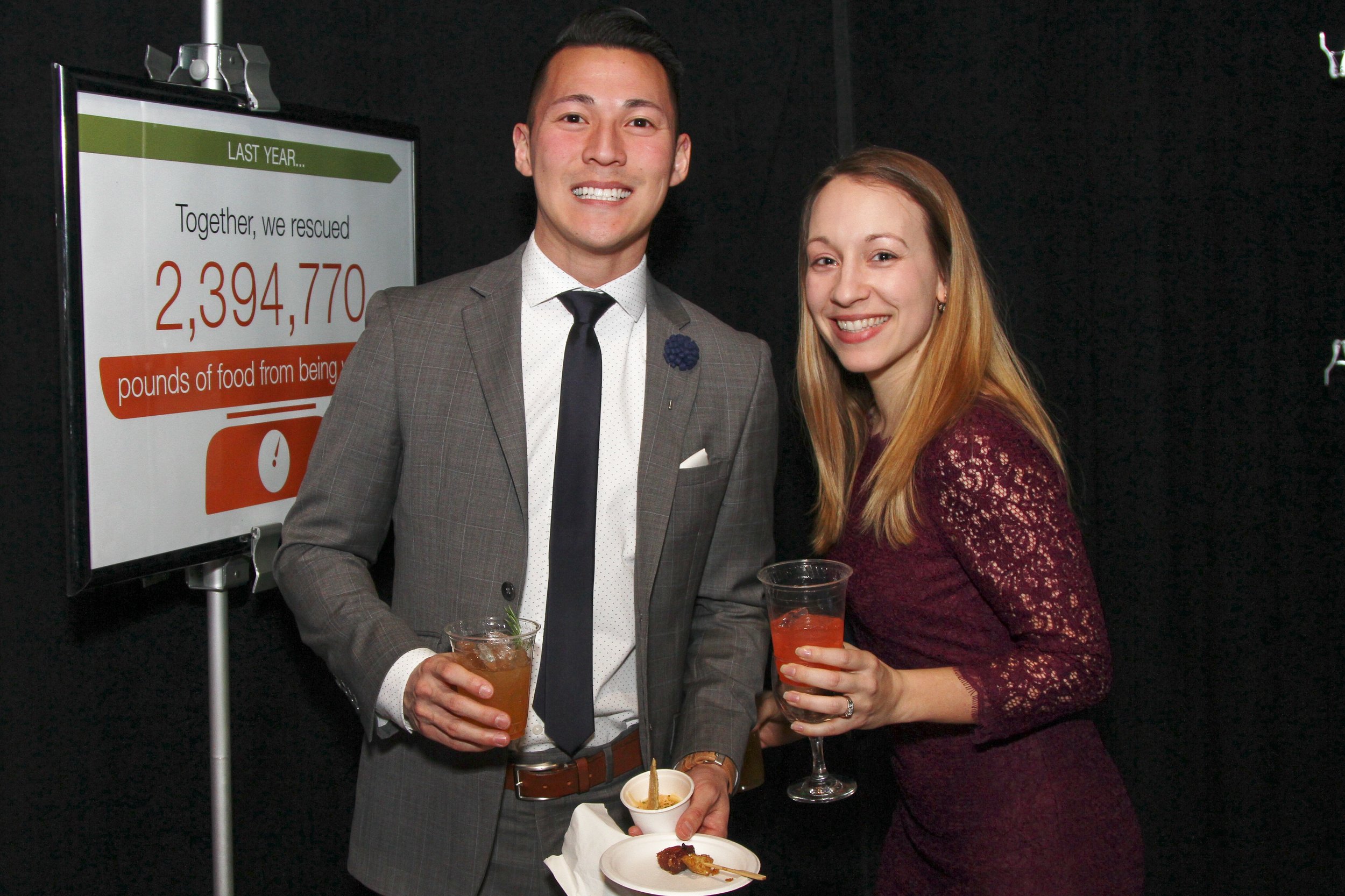 Event Sponsorship Packet
To assist the Second Helpings development team with corporate sponsor solicitation, I redesigned the Corks & Forks sponsorship packet. The main issue with the previous year's design was that the copy was written from the perspective of Second Helpings, not a potential sponsor. Sponsors want to quickly know what the event is like, what the reach is, and what the benefits of sponsorship are. I added a narrative walk-through of the event from the sponsor's perspective, icons and quick points about core benefits for all sponsors, and quantitative data from the event's reach to appeal to the sponsor's marketing mindset.